Accessible Library
The project started in 2006 sponsored by Samsung. We transferred textbooks from grade 3 to grade 12 into accessible formats including e-book, DAISY and Audio.
Later on,  through our Higher Education Support Project and ICEVI ( International Council for Education of People with Visual Impairment), we began to provide that service for blind students attending higher education programs (after high school) and we are still doing this work till now.
In our system we have about 3.000 materials including academic books, textbooks, handouts, lessons, references, etc.
The Self-Teaching collection of English learning is the product realized by a 2007 Sao Mai project headed by Mr. Nguyen Quang Thong, the English teacher that taught English during the Bung Sang Project and in the early years of Sao Mai Center.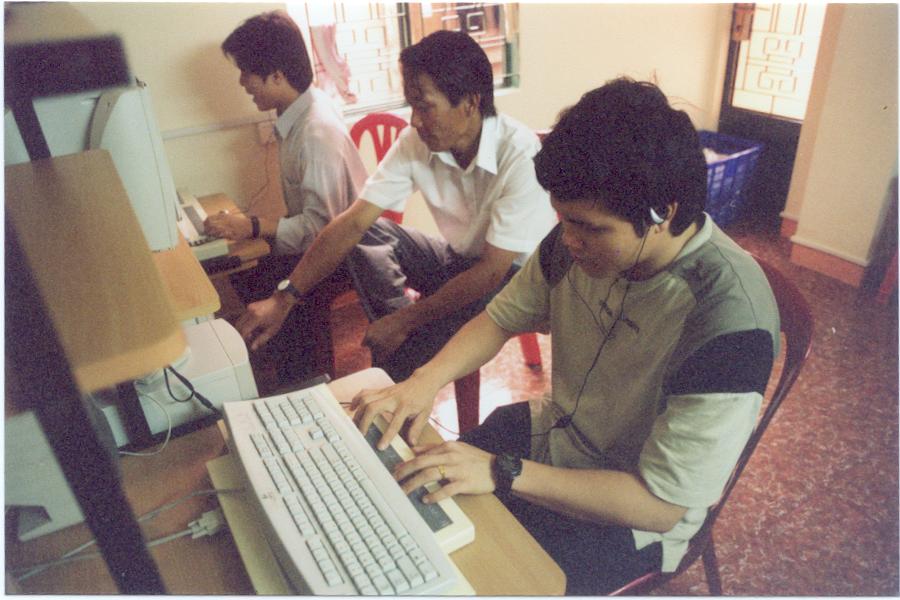 Example of Audio Books produced by Sao Mai - Self Teaching 1: