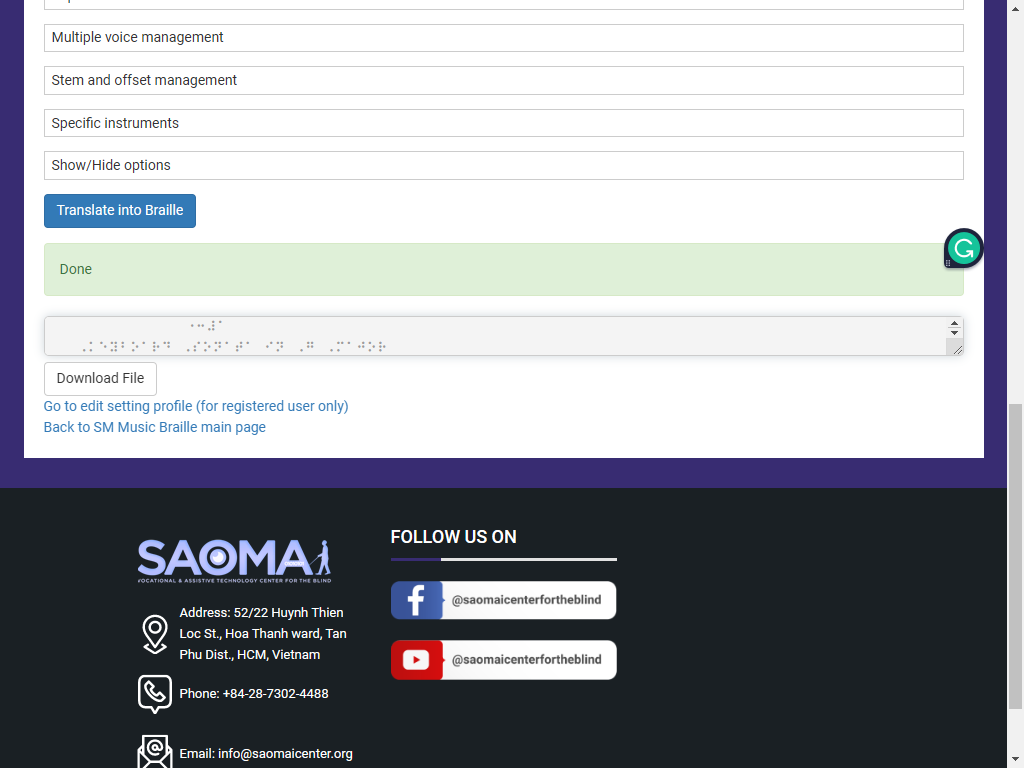 We are happy to announce that our SM Music Braille online translation page is up.
This page is mainly designed to demonstrate functions of the SM Music Braille software component. For a complete Braille translation solution, we still recommend to use the Sao Mai Braille software, which is a free editor and Braille translation software for text, tactile graphics, math and music.
Please follow the instruction on SM Music Braille main page, and experiment with our online music Braille translation tool.
Hope the tool is helpful for music Braille transcribers and visually impaired music players. And we are looking forward to hearing from your thoughts and feedbacks.
Share via:
Email
Facebook
Twitter
Google
Linkedin
News image