Sao Mai Center for the Blind, established in October 2001, is based on the principle that just like other people, the visually impaired have the right to learn, to work and to live in an equal and inclusive society.
We are  committed to help people with visual impairment achieve their basic rights by empowering them with technology application and development for learning, working and living independently.
Funding for the Centre is a constant concern. We do not receive government funding and to maintain our operation we rely on the support and donations of private sources, organizations and individuals. Information about our work is in the About menu.
This is how you can contribute and support us.
Equipment
The visually impaired using technological products such as laptops and mobile devices in learning and working is no longer something strange or unusual. However, there are still a lot of visually impaired people who cannot afford the necessary equipment.
We really need donations of equipment including computers, printers, scanners and mobile devices. If you have used equipment, please donate it to us. We will service it, repair it, install assistive software and give it to blind people in need.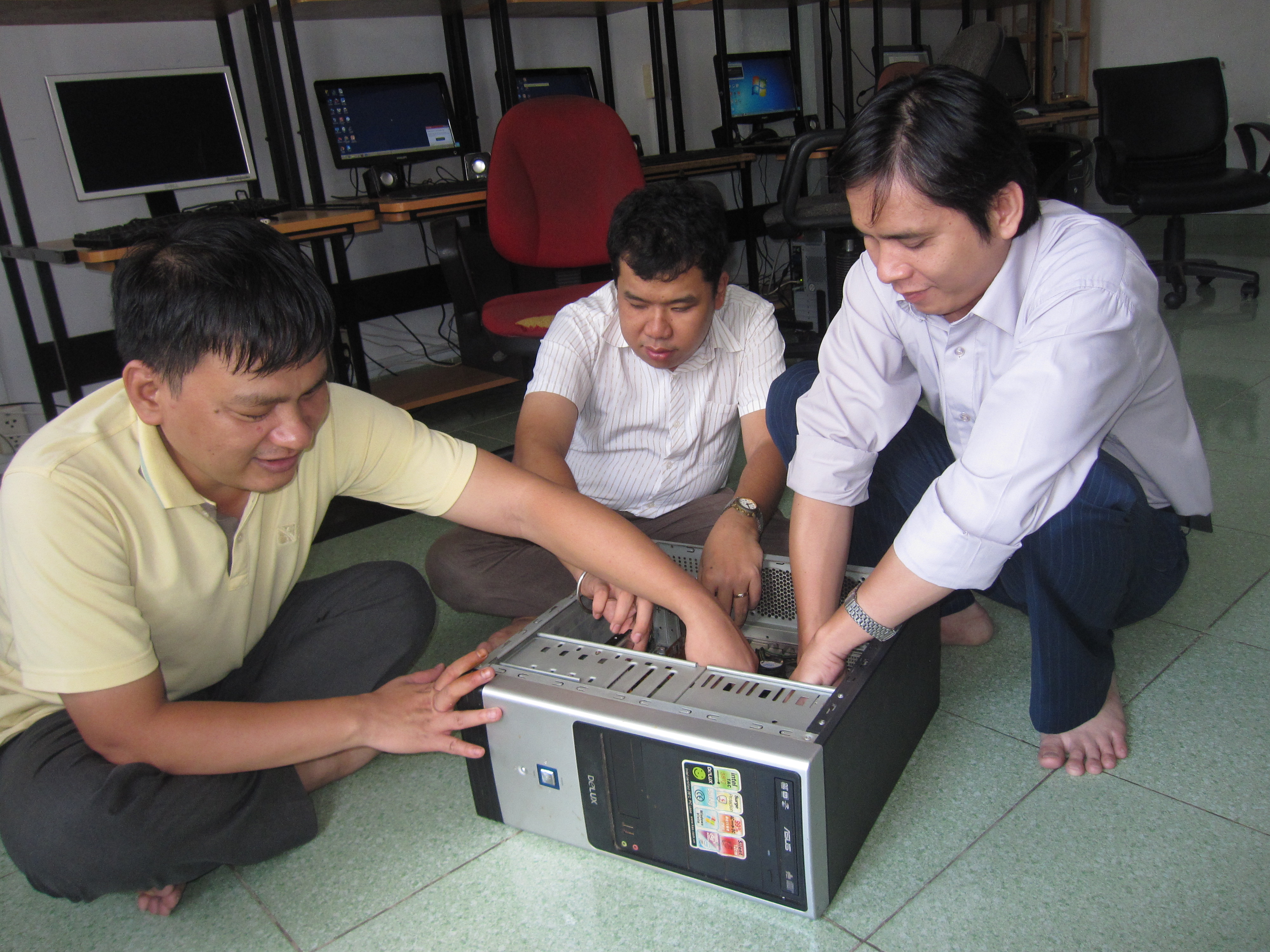 Financial Aid
If you make a financial donation without specifications, our policy is that 95% of your donation will serve visually impaired beneficiaries, and 5% will be spent on coordination and management costs of Sao Mai.
Please refer to "Information for Donations" page.
Sponsor a Sao Mai project, activity or a training course
You can sponsor or contribute the expenses of a single program or activity.
Digital Library. Add many more books to the more than 3.000 already available.

Production of  the Sao Mai AccessTech Magazine and its English translation.

Website development, maintenance and translation

Software and hardware needed by the Center.

Software development and localization.

Independent living programs and sessions.

Vocational training and job placement.

Computer classes and advanced training for the blind and blind trainers.

Music classes.

Contribute the running costs of the premises.

Purchase products, assistive technology and services.

Distribution of the software for sighted children that Sao Mai translated in Vietnamese.

Works and improvements needed in the building.
For more details, Support Sao Mai is an extended version of this text in the Community menu.
For further information please contact info@saomaicenter.org (English) and vanphong@trungtamsaomai.org (Vietnamese) or use the Contact menu to contact a particular team.
Chia sẻ bài này qua: